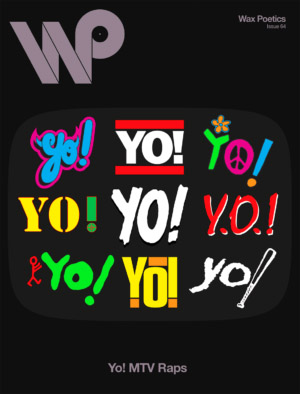 Waxpoetics Issue 64 - Yo! MTV Raps b/w The Internet

£9.99 Add to basket

Contents:
Yo! MTV Raps
Exploding onto cable television in August 1988, Yo! MTV Raps was a huge hit because it was necessary. Perhaps the most potent catalyst in hip-hop's infiltration of the mainstream, Yo! beamed future superstars and regional rap heroes alike into living rooms for the first time ever.
The Internet
Syd tha Kyd and Matt Martians have emerged from production, engineering, and DJing roles within the Odd Future crew to claim their own stake in this new movement of Black musical expressi
on. Originally intended to be a Neptunes-like production team, their collective, named the Internet, is now a full-fledged band with Syd taking lead vocal duties. Their third album, Ego Death, doubles down on their questioning of what it means to be young, gifted, and Black in America.
Kashif
After a stint as keyboard player with B.T. Express, Brooklyn's Kashif turned to writing and producing for other artists, infusing synthesizers into R&B and taking the post-disco genre into a modern boogie wonderland.